Fly High Sky Sports Parasports in the UK & Europe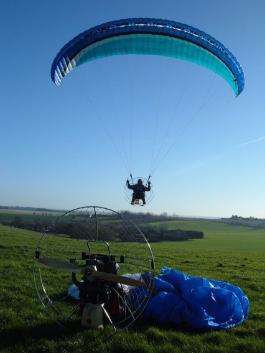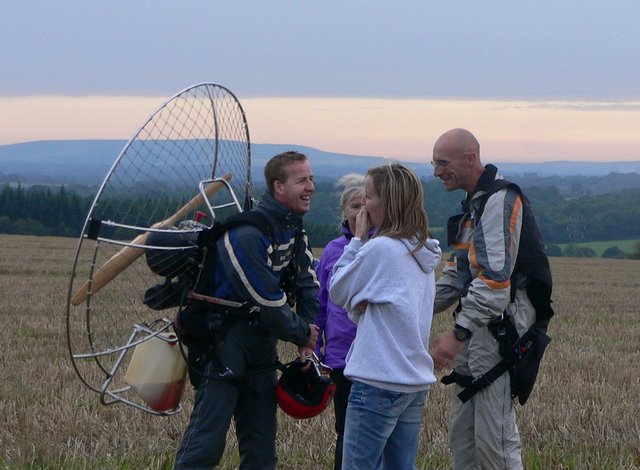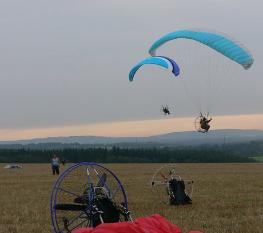 About Us
At Fly High Sky sports we offer all levels of training and tuition in Paramotoring, Paragliding/Parapente, Parascending & Parasailing. Our school was established in the mid 1970's here in the south east of England and was one of the founder members of the British Association of Parascending Clubs, an offshoot of the British Parachute Association. Our instructors were at the forefront of the development of Parasports in the UK and often travel worldwide to train and instruct commercially and even for military forces.
We have operated at various sites in Kent, all of which are about an hour from central London and have mostly disused military airfields in; Detling, West Malling, Headcorn near Maidstone and Hawkinge near Ashford and Folkestone. We are currently based between Canterbury, Herne Bay and Whitstable on the north coast of Kent, where we have an excellent training site for hill launch Paragliding, Paramotoring, and tow launch of Paraglider's and Parasail's (over land, or water). There is a lecture room on site as well as a shop.
We can also offer Paramotoring training in France, Paragliding in mainland Greece and Parasailing behind a boat off the Greek Islands. Please contact us for more details on our European courses.

Browse the different types of sky sports on offer from Fly High Sky Sports:
Whether you be looking to buy your first Paraglider or Paramotor or looking to upgrade, service, repair our experienced Instructors and staffs are available to discuss this and can offer expert valued expert buying advice to students, pilots and customers. We can help you whether you are under our instruction or simply looking to buy flying equipment our aim is to ensure you benefit from our many years of expert Parasports knowledge and experince.
Please contact us if you need any more information on our courses and we will be more than happy to advise you on your choice.
Barry Clark
Chief Flying Instructor,
Trainer, Pilot and founder of Fly High Sky Sports
Jon Clark
Flying Instructor, Trainer, Pilot
Dual Pilot and Sales
101 Heath Road Barming, Maidstone, Kent | 01622 728230